2023 Fiat Fastback Revealed 

If there's one thing Fiat knows best, it's how to get lots of car in a small package. That's why the 2023 Fiat Fastback has us very excited to see what's in store from the Italian automaker. New and preowned Fiat models might be the perfect lineup for close quarters and cruising through the city with all the Italian sprezzatura one can muster. 
A new Coupe SUV
There's more than meets the eye with the 2023 Fiat Fastback model, but what meets the eye is a sight to behold. For the first time, a coupe SUV combines the utility of an SUV in a much more manageable package. While we are still waiting for some of the most pressing details, we can say the 2023 Fiat Fastback is likely to resemble the Pulse closely. The sloping roof, however, likely also means a touch less cargo capacity than the Pulse.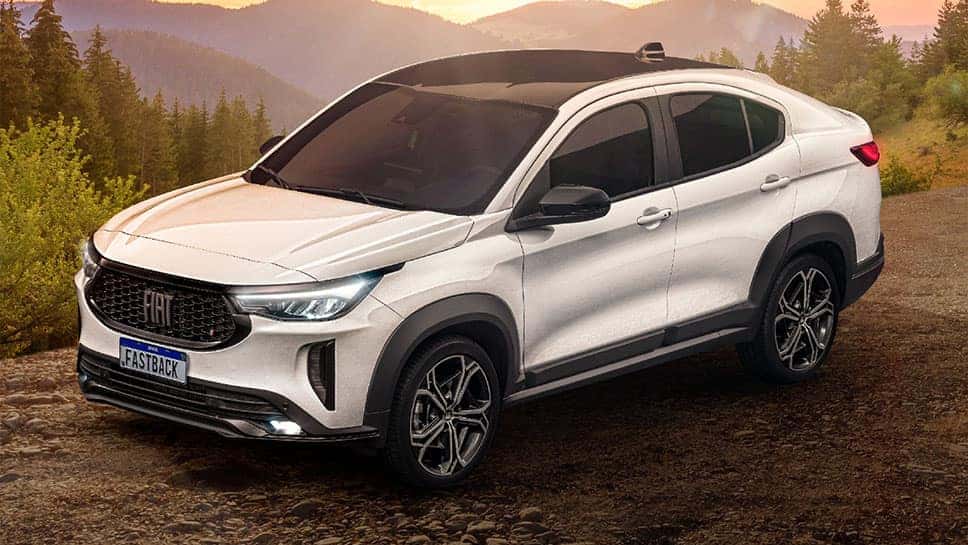 We're expecting many of the same features in the Fastback as in the Pulse, with all the latest infotainment connectivity features, safety and cruise control technologies, as well as a seamless touchpad experience that rivals the most refined luxury brands.
For Fiat loves, the Fastback means all the fun of the classic Fiat models, but now in a modern, streamlined way that enables better storage and lets you haul everything you need.
Like the Fiat 500L, the hatchback design makes this newest member of the family portrait carry on the same legacy as its predecessors, however we're excited to find out more about how Fiat is changing the game. 
Is the new 2023 Fiat Fastback a completely new innovation or does it share too much in common with the Pulse? Some say the Fastback picks up where the Pulse left off with a much needed update.
Want to explore the Fiat family? Contact us at Rairdon's Fiat of Kirkland.